Trust us when we say it lasts all day. Definitely, an eyeliner to beat with its waterproof and no-budge formula. You can do a thin line or a thick line. It can mimic writing calligraphy so have at it, be creative, and make your line as sharp as a blade!
Felt tip pen eyeliner is waterproof, smudge-proof, transfer-proof, matte, vegan, and cruelty-free!
Ingredients include: Aqua, Copolymers, Propylene Glycol, Butylene, Sodium Dehydroacetate, Sorbic Acid, Undecylenic Acid, Phenoxyethanol, Imidazolidinyl Urea, and black colorant
International shipping is available!
PRE-ORDERS: For pre-order items, it may take 1-2 months before it is processed and shipped out. This is because pre-order items are in the works of manufacturing and are not in-stock inventory. You will be updated on the process on our Instagram page. If you purchase a pre-order item, your entire order will not be shipped out until that item arrives and is processed. If you don't want to delay the rest of your package, order pre-order items separately. By ordering pre-order items, you agree to these terms. If you don't wish to wait, don't order pre-order items.
REGULAR ORDERS: shipping time is 3-5 days, please refer to your tracking number as delays may occur. Processing time is 3-5 days, 3-10 days on influx restock days. Orders are unable to be shipped on weekends. Please allow 24-48 hours for tracking information to update via the USPS website.
INTERNATIONAL ORDERS: shipping time depends on the carrier you choose and the country you reside in, which should give you an estimate when you choose the shipping method. Euphoric Sun is not responsible for delays that may occur due to COVID-19 and other issues resulting in delays to countries outside of the US. Please be patient with international orders, feel free to contact us if any issue occurs.
If an address change needs to be made, please contact us with your order number and we can make changes from there. Please make sure to enter the correct shipping address to minimize the risk of the mailing service losing your package. We are not responsible for customers putting in the wrong address and a wrong address may result in the package being lost.
Refunds: Euphoric Sun does not provide refunds, all sales are final.
Exchanges: If the item is not open or used an exchange can be made with a product of the same value or lower. Euphoric Sun is not responsible for shipping costs on returns.
International: No refunds, exchanges, or returns for international customers.
If you have any issues with your order please email:
sun@euphoricsun.com with your name and order number. Thank you!
Customer Reviews
10/01/2023
Best eyeliner I've owned
The eyeliner is so affordable, it's the same price I pay for the ones I get in my drugstore except it draws 10x better!! I did a really intricate look and it took no time cause of how thin and precise the tip is however it's not too flexible which I like! Also it is really stay proof so I know that if I cry it won't budge! Buy it!!
08/30/2023
INSANELY good - hooded + watery eyes review!
I only just learned how to do my eyeliner, I learned that brush tip is better bc it won't dry out like foam tips usally do. And yet this one has a foam tip and has yet to do that. It's been performing great if anything. Now, this eyeliner, is insane. The formula is DARK, it's actually fully opaque and does not look watery when you test it on your hands (I did this with many brands at sephora and I think out of 11-ish only 1 didn't do it as much, so this one is already better just cause of that). Next, it STAYS, oh it stayssss, I have watery/oily outer corners and hooded eyelids, so its more difficult to do my eyeliner as most people would. While no eyeliner can withstand oilyness this eyeliner still stays on SO WELL even then. Taking into account me avoiding the actual outer corner, I apply it in a diagonal, so the oliness affecting the eyeliner is minimal, and easy to clean up throughout the day too. You CAN go all day AND all night with this eyeliner. I am not even joking. You might top up the small crease broken into once bc of oil but the rest? Static. Inmoveable. Which leads me to the last point. It stays so well, I went out, washed my face, and even fell asleep with the wings still on. Crazy stuff my guys. It is actually a bit hard to take off!! I use an average everyday schmegular micelar water make up remover which has no oil/greasyness. So considering oil will break it down, maybe try a small bit of olive oil or another skin safe neutral oil to break into it first (if you mind scrubbing at your eyes/delicate skin). That is all. I hope this was as to the point as I could possibly make it but it genuinely is as honest and parallel to my experience as possible. Hope it helps! TL;DR: extremely opaque, stays all day and night, so good at staying you'll need an oil to break it down bc micellar water will need a good bit of scrubbing, has a foam tip but has yet to dry out and clog on me. Highly, highly reccomend as a person with teary outer eye corners. :)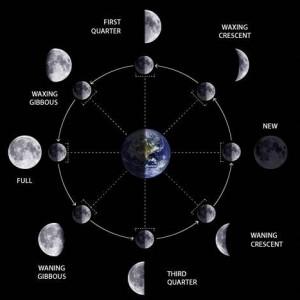 C
Camille

United States
07/09/2023
Love it!!
This eyeliner stays put and doesn't go anyhwere, wether you're gonna be swimming or doing activities or just going out. This eyeliner lasts long and its doenst smug and unlike other 'waterproof' liners it actually stays!!! its really easy to aply Highly recomend it!
Dalilah G.

United States
06/07/2023
My favorite waterproof eyeliner
Almost all other eyeliners that I've tried and say they're waterproof smudge, chip, clog, and feel like plastic on my eye. This eyeliner never smudges, barely chips (and only after 15+ hours), doesn't clog, and I can't feel it at all. Truly an amazing eyeliner and very good for my uneven eyelids ( ´ ▽ ` )ノ
BAGEL

United States
05/05/2023
Absolutely worth it
It's pigmented, it stays in place, and it doesn't tug on your skin while it dries, and it's very matte Definitely going to be replacing my other eyeliners with this!
Samhain

United States
04/21/2023
amazing eyeliner
This is definitely waterproof and it's now a product I use with my everyday makeup. It's bold, it's dark, and it's absolutely worth buying. I have really teary eyes, and even when I wipe my face this eyeliner doesn't smudge. If you're buying this just make sure you use makeup remover to take it off cause it truly is waterproof.
Grace

United States