Our mini mascara is ready to take the stage! This mascara has a thin wand that helps elongate your lashes. Perfect for those like myself who have unnoticeable lashes and want them to stand out! This mascara is waterproof and also works well for blending your false eyelashes with your real eyelashes. For those who want a little extra to their lower lashes, this mascara can do just that without making a mess!
Ingredients: Aqua, Acrylates/C 12-22 Alkyl Methacrylate Copolymer, Laureth-21, Copernicia Cerdera (Camauba) Wax, Propylene Glycol, Diteardimonium Hectorite, Cyclopentasioxane, Cyclohexasioxane, Hydrogenated Lecithin, Polysorbate 80, Propylene Carbonate, Glyceryl Stearate, Triethanolamine, Ci 77266, Stearic Acid, Phenoxyethanol, Xanthan Gum, Capryly Glycol.
International shipping is available!
PRE-ORDERS: For pre-order items, it may take 1-2 months before it is processed and shipped out. This is because pre-order items are in the works of manufacturing and are not in-stock inventory. You will be updated on the process on our Instagram page. If you purchase a pre-order item, your entire order will not be shipped out until that item arrives and is processed. If you don't want to delay the rest of your package, order pre-order items separately. By ordering pre-order items, you agree to these terms. If you don't wish to wait, don't order pre-order items.
REGULAR ORDERS: shipping time is 3-5 days, please refer to your tracking number as delays may occur. Processing time is 3-5 days, 3-10 days on influx restock days. Orders are unable to be shipped on weekends. Please allow 24-48 hours for tracking information to update via the USPS website.
INTERNATIONAL ORDERS: shipping time depends on the carrier you choose and the country you reside in, which should give you an estimate when you choose the shipping method. Euphoric Sun is not responsible for delays that may occur due to COVID-19 and other issues resulting in delays to countries outside of the US. Please be patient with international orders, feel free to contact us if any issue occurs.
If an address change needs to be made, please contact us with your order number and we can make changes from there. Please make sure to enter the correct shipping address to minimize the risk of the mailing service losing your package. We are not responsible for customers putting in the wrong address and a wrong address may result in the package being lost.
Refunds: Euphoric Sun does not provide refunds, all sales are final.
Exchanges: If the item is not open or used an exchange can be made with a product of the same value or lower. Euphoric Sun is not responsible for shipping costs on returns.
International: No refunds, exchanges, or returns for international customers.
If you have any issues with your order please email:
sun@euphoricsun.com with your name and order number. Thank you!
Customer Reviews
03/13/2023
Good product!
I have small lashes so the product makes it easy to put mascrara on all my lashes starting from the base not just some of my lashes. It mostly makes your lashes appear long it doesn't curl them, but I normally curl my lashes using a curler
Sara P.

United States
03/02/2023
Amazing Little Mascara
This is my new favorite! It's works so well, and gives your lashes a very natural look, yet still defines them so well. I love this mascara so much!
Maddi L.

United States
02/16/2023
Great mini mascara!
This mini mascara is so good for bottom lashes! It instantly lengthens and gives off a very natural look. I like how it does not smudge or flake at all. I would def recc to my friends! The packaging was also very cute :)
Lisseth

United States
12/30/2022
I love it!
First of all, I'm really picky with mascara.. but this honestly works so well!! Smol Bunny is super lightweight and it's waaay easier to coat the lashes. I also feel like I don't have to use as much product on my lashes either, and it doesn't irritate my eyes like other drugstore brands. I'm DEFINITELY switching over.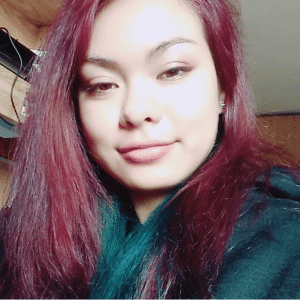 E
Elizabeth

United States
12/08/2022
Tiny treasure <3
Been looking to buy a micro wand for a while, and when Sun came out with this I was so excited!! It's very black and works well! It doesn't clump as far I can see, and doesn't make my eyes feel heavy, which is so nice!
illuki

United States