Milk Minis are here! These palettes are just like the Milk Series palettes except re-innovated and mini which is perfect for on the go! These colors will have you consider getting the 9-color palette! Each of these palettes contains 4 colors, or you can get all 6 in a bundle with a cute box for a lower price! Some colors are the same as the ones of the regular size while others like Taro Mini and Peach Mini have completely different colors but contain the same color schemes.

Dimensions: 26mm pans, 8.2x8.2cm palettes
Keep in mind that the colors on the screen may not be the same as in-person because of different screen brightness and colors.
Pigments are vegan, non-paraben, gluten-free, and cruelty-free. All ingredients are listed on the back of the palettes. Palettes are made of cardboard/paper and are recyclable. Each palette includes a mirror.
International shipping is available!
PRE-ORDERS: For pre-order items, it may take 1-2 months before it is processed and shipped out. This is because pre-order items are in the works of manufacturing and are not in-stock inventory. You will be updated on the process on our Instagram page. If you purchase a pre-order item, your entire order will not be shipped out until that item arrives and is processed. If you don't want to delay the rest of your package, order pre-order items separately. By ordering pre-order items, you agree to these terms. If you don't wish to wait, don't order pre-order items.
REGULAR ORDERS: shipping time is 3-5 days, please refer to your tracking number as delays may occur. Processing time is 3-5 days, 3-10 days on influx restock days. Orders are unable to be shipped on weekends. Please allow 24-48 hours for tracking information to update via the USPS website.
INTERNATIONAL ORDERS: shipping time depends on the carrier you choose and the country you reside in, which should give you an estimate when you choose the shipping method. Euphoric Sun is not responsible for delays that may occur due to COVID-19 and other issues resulting in delays to countries outside of the US. Please be patient with international orders, feel free to contact us if any issue occurs.
If an address change needs to be made, please contact us with your order number and we can make changes from there. Please make sure to enter the correct shipping address to minimize the risk of the mailing service losing your package. We are not responsible for customers putting in the wrong address and a wrong address may result in the package being lost.
Refunds: Euphoric Sun does not provide refunds, all sales are final.
Exchanges: If the item is not open or used an exchange can be made with a product of the same value or lower. Euphoric Sun is not responsible for shipping costs on returns.
International: No refunds, exchanges, or returns for international customers.
If you have any issues with your order please email:
sun@euphoricsun.com with your name and order number. Thank you!
Customer Reviews
03/13/2023
Very pigmented
I love the colors and the pigments are easy to blend.The glitters look better when you put them on with your fingers, instead a brush.
Sara P.

United States
03/08/2023
very pigmented!
I loved the green one, it has great pigment and is super blendable. I did pack on a lot of it to reach the level of brightness I wanted, but it got there eventually! It doesn't do super well with layering on top of it, but if you just pat instead of rub other shadows on it works just fine.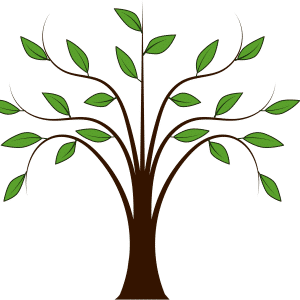 JM
Jewel M.

United States
03/07/2023
Love this pallet!
The pallet is just as described and the colors are beautiful! The only thing to make a note of is that you do have to pack a lot of product to get the pigment. It would probably work better on an eyeshadow base/ primer!
Holly B.

United States
03/05/2023
Variety of reds
I usually wear natural eyeshadows but I like challenging myself into wearing more colors. I'm happy I can wear all of these shades and mix them with other colors too! I often wear red as eyeliner
Anonymous

Canada
03/01/2023
Shades
The peach milk mini worked all right but the shades definitely didn't go too well together. The lightest pink went with the darkest link and the shimmer shade and third matte shadow went together well. The mattes didn't feel too cohesive as the lightest and darkest links were more cool toned and the mid tone pink was very warm//peachy. Since the shimmer matched better with the peach, it also didn't really fit with the other two pink mattes. Maybe buy the full palette instead? The lightest pink isn't too pigmented but you can sort of get it to show up eventually. The shimmer is nicely pigmented but it isn't too glittery//shiny. I'd recommend packing it on with your fingers or a wet brush.
Anonymous

United States
02/28/2023
i love taro milk mini
i loved the colors! theyre all super pigmented and easy to blend and they all go together perfectly
Janelle L.

United States