Our collaboration with Nekoyanin is here! We've been working on this bag for over a year now and we're so excited to finally release it  <3 We chose a Chinese girl in a Qipao in front to represent Chinese culture which goes very well with our brand and we made it a comic/manhua style that fits really well with her brand!

This bag is 10in W, 7.5in H, and 3in D. It can hold about 10 large palettes and 18 regular-small palettes. The inside is beautifully designed and includes 2 mesh pockets and a detachable brush holder. It zips up with a double zipper and includes a handle for easy traveling!
The fabric is canvas material while the inside is waterproof material.
International shipping is available!
PRE-ORDERS: For pre-order items, it may take 1-2 months before it is processed and shipped out. This is because pre-order items are in the works of manufacturing and are not in-stock inventory. You will be updated on the process on our Instagram page. If you purchase a pre-order item, your entire order will not be shipped out until that item arrives and is processed. If you don't want to delay the rest of your package, order pre-order items separately. By ordering pre-order items, you agree to these terms. If you don't wish to wait, don't order pre-order items.
REGULAR ORDERS: shipping time is 3-5 days, please refer to your tracking number as delays may occur. Processing time is 3-5 days, 3-10 days on influx restock days. Orders are unable to be shipped on weekends. Please allow 24-48 hours for tracking information to update via the USPS website.
INTERNATIONAL ORDERS: shipping time depends on the carrier you choose and the country you reside in, which should give you an estimate when you choose the shipping method. Euphoric Sun is not responsible for delays that may occur due to COVID-19 and other issues resulting in delays to countries outside of the US. Please be patient with international orders, feel free to contact us if any issue occurs.
If an address change needs to be made, please contact us with your order number and we can make changes from there. Please make sure to enter the correct shipping address to minimize the risk of the mailing service losing your package. We are not responsible for customers putting in the wrong address and a wrong address may result in the package being lost.
Refunds: Euphoric Sun does not provide refunds, all sales are final.
Exchanges: If the item is not open or used an exchange can be made with a product of the same value or lower. Euphoric Sun is not responsible for shipping costs on returns.
International: No refunds, exchanges, or returns for international customers.
If you have any issues with your order please email:
sun@euphoricsun.com with your name and order number. Thank you!
Customer Reviews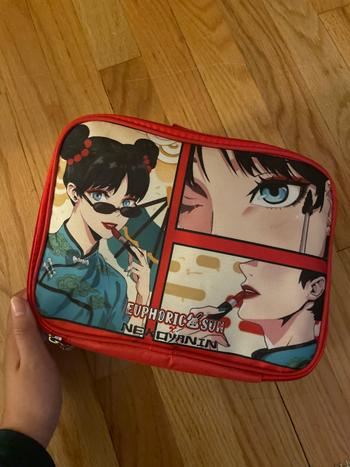 12/10/2022
SUPER AWESOME BAG
Honestly this bag is amazing! It's super spacious, has a lot of pockets and areas to put things in. The art in the front is what really drew me in and I'm happy that the whole thing was so pretty in person too! Very multifunctional! It's currently being used to store games but will be used soon as a travel makeup bag.
Nina

United States
12/02/2022
Great
It was really good! It was spacious, yet still travel sized. It was made of good materials and I think it'll last a while
Tikki B.

United States
11/13/2022
I LOVE this bag!
*slaps bag* this bag can fit some much makeup. I really recommend it. The design is cute and the bag is made of a sturdy canvas material!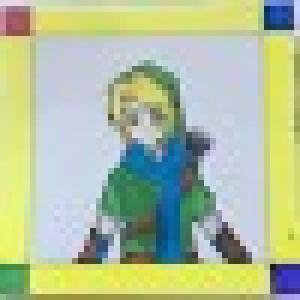 PD
Peyton D.

United States
10/23/2022
Amazing
Honestly I didn't receive the product yet but I have ordered from both brands in the past and can already tell that this bag will be amazing. Cannot wait to receive it
Luna

United States