A cute and convenient bag for people of all ages and genders! A perfect bag for those that love the Techwear Aesthetic. Grab one for you and your friends to match! A great bag for travel and to take to events.

Dimensions: 21cm L, 14cm W, 6cm D. The inside has 2 pockets, a zipper pocket, and a key hook. It can fit a 5"x7" notebook, phone, keys, wallet, and much more! Straps are adjustable and can fit anyone! Drawings are the same as actual except that there is also a mesh pocket in the front of the actual (Check photos for details) Bag is black in color. 
International shipping is available!
Customer Reviews
01/29/2022
Amazing!
This bag is amazing! At first I was hesitant bc Im not one to use these type of bags (crossbody) but it's amazing! It fits so much and the design of the bag is helps my back. I often find that with other bag over time either my back or shoulder begin to hurt but bc of the design of this bag my back and shoulder never hurt and it's cute! Also I never have to worry about digging for things or about somebody pick pocketing me bc it's all in a very conviene place. It's very cut and stylish!
Elizabeth

United States
01/28/2022
Nice ❤️
Very nice quality. Goes well with my outfits. Knowing that I can put wallet in there with have to dig for it like the bags I've had before. I usually need pens for everyday things so when I saw the 2 pockets on the inside I knew that I would love this bag because I wouldn't have to deal with trying to find a pen at the bottom of my bag. Very comfy and easily adjustable. ❤️❤️
ShyAnne

United States
01/15/2022
OMGGGG
i absolutely love this little bag. i tend to lose my stuff so i just stick it inside and move on knowing i have it! the techwear vibe is great and it's so roomy—10/10 would buy again, i love it!!
kat j.

United States
01/13/2022
Cute!
Just got this! It's lightweight and comfy, and has several pockets on the inside as well as a clip for a keyring which makes it easy to stay organized. It's smaller than it appeared in the picture, but that's likely because I'm very tall, and I think the size is perfect anyway. There were a few loose threads hanging out when I got it, but the construction of the bag is sturdy and tough. Overall I'm very happy, the price, quality, and overall look of this bag is great, and I'll be using it often!
Rebekah

United States
12/24/2021
Amazing
I have this bag since October actually and it's still amazing ! It was my first order along with another bag and I'm so happy nice I have it ! If you need a bag which is ajustable and confortable you need this one ! I go with it everywhere since I have it
Samira

Reunion
12/20/2021
Perfect bag
I Honestly love this bag, I got super happy the moment I received it! It's my perfect to go bag when I go out to the bars and busy places where its a high chance of theft. Perfect for my to carry my things that I use daily.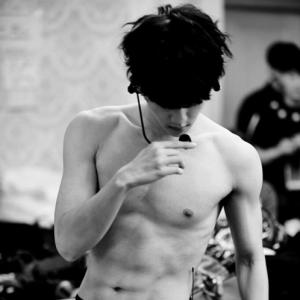 C
chee

United States