A requested compact mirror is here! Take it on the go from looking at what's stuck in your eye to touching up makeup :) A lavender mirror with a polaroid of a girl, clouds, and baby's breath flowers. The mirror is metal and the design is cushioned so that the mirror inside doesn't break when dropped. The mirror inside includes a normal mirror and a magnifying mirror! Pair it with our BB Cloud Makeup Bag and take it on all of your travels and adventures!
The compact mirror is 6cm x 8.5cm, design is on both sides.
International shipping is available! 
Customer Reviews
10/02/2021
<33
This compact mirror is the cutest thing!! I've been looking for a compact for the longest time and when I saw this mirror I knew I had to have it. It's perfect
Zyaire

United States
08/30/2021
perfect!
I was looking for a compact mirror for a while and I saw this mirror. It's so cute and small which was exactly what I needed!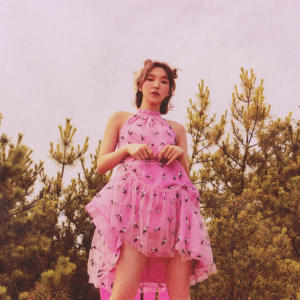 V
van
08/15/2021
SO Cute!
All I really needed was a small mirror so I could put it in my purse for touch ups and this does the trick. It's small enough where I can bring it anywhere. Plus the cute design might have sold me on this one ;)
Jasmine

United States