Make your everyday makeup bold with a grey or black lip tint or make it shine with a black gloss! These tints/gloss are inspired by Chinese folklore creatures such as the guardian lions or guard dogs, The Monkey King, and The Dragon King. Combine cuteness, darkness, and drama with these lip products!
Guardian Lion is a velvet matte grey tint, Dragon King is a velvet matte black tint, Monkey King is a black gloss.
Recommended use: use chapstick over in case lips get cracked easily from matte lip products and use a gloss for a nice shine! The matte lip tint colors are waterproof, mask proof, and smudgeproof!
Ingredients: Hydrogenated Styrene/ Isoprene Copolymer, Silica Dimethyl, Silylate, Diisostearyl Malate, Polyisobutene, Pentaerythrityl, Tetraisostearate, Shea Butter, Tocopherol, Parfum, Phenoxyethanol
International shipping is available!
PRE-ORDERS: For pre-order items, it may take 1-2 months before it is processed and shipped out. This is because pre-order items are in the works of manufacturing and are not in-stock inventory. You will be updated on the process on our Instagram page. If you purchase a pre-order item, your entire order will not be shipped out until that item arrives and is processed. If you don't want to delay the rest of your package, order pre-order items separately. By ordering pre-order items, you agree to these terms. If you don't wish to wait, don't order pre-order items.
REGULAR ORDERS: shipping time is 3-5 days, please refer to your tracking number as delays may occur. Processing time is 3-5 days, 3-10 days on influx restock days. Orders are unable to be shipped on weekends. Please allow 24-48 hours for tracking information to update via the USPS website.
INTERNATIONAL ORDERS: shipping time depends on the carrier you choose and the country you reside in, which should give you an estimate when you choose the shipping method. Euphoric Sun is not responsible for delays that may occur due to COVID-19 and other issues resulting in delays to countries outside of the US. Please be patient with international orders, feel free to contact us if any issue occurs.
If an address change needs to be made, please contact us with your order number and we can make changes from there. Please make sure to enter the correct shipping address to minimize the risk of the mailing service losing your package. We are not responsible for customers putting in the wrong address and a wrong address may result in the package being lost.
Refunds: Euphoric Sun does not provide refunds, all sales are final.
Exchanges: If the item is not open or used an exchange can be made with a product of the same value or lower. Euphoric Sun is not responsible for shipping costs on returns.
International: No refunds, exchanges, or returns for international customers.
If you have any issues with your order please email:
sun@euphoricsun.com with your name and order number. Thank you!
Customer Reviews
03/09/2023
Dragon King (black tint) <3
The dragon king lip tint is AWESOME! Doesn't dry my lips out or accentuate the cracks in my lips like some other black lip products I've used. After it dries, there is minimal transfer onto straws, cups, etc. (there is a little bit at the edges but not much at all). Nicely pigmented -- it's opaque and matte. If I rub my lips together a lot to try and rub it off, there isn't any pilling at all, just a small amount of smudging. I will say, if you are sensitive to fragrance this may be too strong for you -- it definitely has a potent smell, honestly a bit like the lip glosses I would use as a kid -- not bad, just strong. The smell diminishes after drying but is faintly present, at least for a bit. All around a very lovely black lip that I can't wait to wear over and over.
Joni

United States
03/01/2023
Sticky
Super cute and Pigmented. The only problem is that they are unbelievably sticky. I'm not sure why.
Mikayla H.

United States
01/05/2023
Guardian Lion (Grey Tint)
It's a nice dark grey- dark enough to get the vibe of black lips but without quite as harsh of a contrast. I bet a tinted gloss over the top could look interesting! I also have the bad habit of chewing on my lips, but the color stayed well!
Mary

United States
11/13/2022
Pleasantly Surprised By This Grey Lip Tint!
The color I got was Guardian Lion! I'll be honest I was a little nervous about getting this grey lip tint but after trying it on I can't say I love it more! It's awesome. The tone of the grey is very flattering and looks great with my skin. It's not to cool or to warm and it such a fun color I can see myself reaching for it often!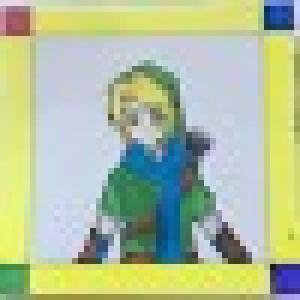 PD
Peyton D.

United States
11/13/2022
Best Dark Lip Tint on The Market!
The shade I got was Dragon King! This lips tint looks beautiful shear or full coverage and that makes it a truly versatile product. I've been wearing it everyday since I got it and it makes me feel so good. The black is nice and saturated as well. It doesn't have a grey cast at all! I recommend this lip product to everyone.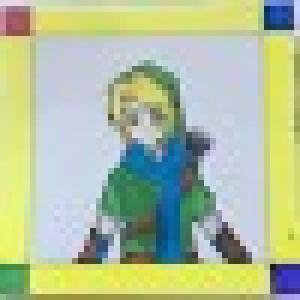 PD
Peyton D.

United States
09/11/2022
Dragon King Tint!
Okay I used to stay away from black lipstick, I usually manage to find ones that transfer and smear easily, but this is absolutely top tier! Honestly one of my favorite lip products right now. It looks amazing on its own and with a bit of holographic and glitter gloss and it's perfect for all seasons.
Amanda

United States