Make your everyday makeup bold with a grey or black lip tint or make it shine with a black gloss! These tints/gloss are inspired by Chinese folklore creatures such as the guardian lions or guard dogs, The Monkey King, and The Dragon King. Combine cuteness, darkness, and drama with these lip products!
Guardian Lion is a velvet matte grey tint, Dragon King is a velvet matte black tint, Monkey King is a black gloss.
Recommended use: use chapstick over in case lips get cracked easily from matte lip products and use a gloss for a nice shine! The matte lip tint colors are waterproof, mask proof, and smudgeproof!
Ingredients: Hydrogenated Styrene/ Isoprene Copolymer, Silica Dimethyl, Silylate, Diisostearyl Malate, Polyisobutene, Pentaerythrityl, Tetraisostearate, Shea Butter, Tocopherol, Parfum, Phenoxyethanol
International shipping is available!
PRE-ORDERS: For pre-order items, it may take 1-2 months before it is processed and shipped out. This is because pre-order items are in the works of manufacturing and are not in-stock inventory. You will be updated on the process on our Instagram page. If you purchase a pre-order item, your entire order will not be shipped out until that item arrives and is processed. If you don't want to delay the rest of your package, order pre-order items separately. By ordering pre-order items, you agree to these terms. If you don't wish to wait, don't order pre-order items.
REGULAR ORDERS: shipping time is 3-5 days, please refer to your tracking number as delays may occur. Processing time is 3-5 days, 3-10 days on influx restock days. Orders are unable to be shipped on weekends. Please allow 24-48 hours for tracking information to update via the USPS website.
INTERNATIONAL ORDERS: shipping time depends on the carrier you choose and the country you reside in, which should give you an estimate when you choose the shipping method. Euphoric Sun is not responsible for delays that may occur due to COVID-19 and other issues resulting in delays to countries outside of the US. Please be patient with international orders, feel free to contact us if any issue occurs.
If an address change needs to be made, please contact us with your order number and we can make changes from there. Please make sure to enter the correct shipping address to minimize the risk of the mailing service losing your package. We are not responsible for customers putting in the wrong address and a wrong address may result in the package being lost.
Refunds: Euphoric Sun does not provide refunds, all sales are final.
Exchanges: If the item is not open or used an exchange can be made with a product of the same value or lower. Euphoric Sun is not responsible for shipping costs on returns.
International: No refunds, exchanges, or returns for international customers.
If you have any issues with your order please email:
sun@euphoricsun.com with your name and order number. Thank you!
Customer Reviews
02/17/2022
Dragon King (Matte Black)
Similar to other reviews this went on sooooo smooth and did not dry out my lips at all! I rarely wear make up and have had difficulty with finding lip sticks that won't dry my lips out. This lip gloss/stain if amazing! I love it and I love how it looks. I wore it to work and 10hrs after application it still looks good. Granted I did eat and drink today so there was minor transfer and little touch ups needed BUT still %100 percent better than anything else I have tried!
01/15/2022
Monkey king (Black Gloss)
This product feels amazing on the lips. It doesn't dry them out it keeps them silky smooth and fresh. This is a great product now my favorite Dark lip gloss. I also love Monkey King lore.
S.

United States
01/10/2022
Great Black color! (The Dragon King)
I have been searching for a black lip product that is heavily pigmented. It leaves a nice finish and doesn't smear. The overall design of the product is cool!! I love this!!
Kat W.

United States
12/06/2021
Best product ever!!
Not streaky and fully pigmented, I'm not sure how no one else is talking about this! Out of all the black lipsticks I have tried in my life, this is THE best one!! And just like Sun's other matte lipsticks, it isn't heavily fragrant and leaves a light powder-like finish that I love.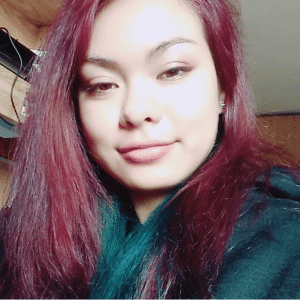 E
Elizabeth

United States