It's going to be a hot summer and even if it's not summer, these fans are perfect for concerts, festivals, raves, hiking, and more!
We have 7 designs for now all inspired by our cute bunny theme, Chinese culture theme, and more! If you'd like to see more designs let us know!
The fans are made of satin/silk (a synthetic polyester blend that mimics real silk) and will come wrinkled like in our photos. If you want to unwrinkle the lines of the fan you can open it up and steam the wrinkles out or iron it out on a low temperature with a towel on top to not ruin the design. Make sure if you choose to steam or iron, you do so on the backside of the fan (the side without the design)
The handles are made of bamboo so they are tough and strong enough to last opening it many times and being dropped many times. Our fans each come with a bag to hold it in as well as a nail in case the nail that holds the bamboo together falls off. If that happens you can hammer in the replacement nail.
Fans are 26inch in maximum width, 13inch length (they are BIG FANS!)
International shipping is available!
PRE-ORDERS: For pre-order items, it may take 1-2 months before it is processed and shipped out. This is because pre-order items are in the works of manufacturing and are not in-stock inventory. You will be updated on the process on our Instagram page. If you purchase a pre-order item, your entire order will not be shipped out until that item arrives and is processed. If you don't want to delay the rest of your package, order pre-order items separately. By ordering pre-order items, you agree to these terms. If you don't wish to wait, don't order pre-order items.
REGULAR ORDERS: shipping time is 3-5 days, please refer to your tracking number as delays may occur. Processing time is 3-5 days, 3-10 days on influx restock days. Orders are unable to be shipped on weekends. Please allow 24-48 hours for tracking information to update via the USPS website.
INTERNATIONAL ORDERS: shipping time depends on the carrier you choose and the country you reside in, which should give you an estimate when you choose the shipping method. Euphoric Sun is not responsible for delays that may occur due to COVID-19 and other issues resulting in delays to countries outside of the US. Please be patient with international orders, feel free to contact us if any issue occurs.
If an address change needs to be made, please contact us with your order number and we can make changes from there. Please make sure to enter the correct shipping address to minimize the risk of the mailing service losing your package. We are not responsible for customers putting in the wrong address and a wrong address may result in the package being lost.
Refunds: Euphoric Sun does not provide refunds, all sales are final.
Exchanges: If the item is not open or used an exchange can be made with a product of the same value or lower. Euphoric Sun is not responsible for shipping costs on returns.
International: No refunds, exchanges, or returns for international customers.
If you have any issues with your order please email:
sun@euphoricsun.com with your name and order number. Thank you!
Customer Reviews
07/17/2023
Summer must have
The fan was useful and practical during my trip to Vegas. I've used it every day and it never broke. The bag is a great add on. I placed it with my ***** pack and Keychain. I had the fan with me at all times when I went outside in the 110 F heat. I got compliments on it all the time too. It's affordable compared to the other fans I've seen that go for at least 30 dollars without a bag. I got 2 fans for me and my mom. If you're traveling or living in a place that is more than 100 F. I would recommend getting this product.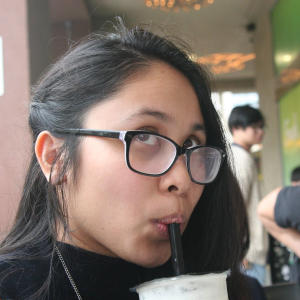 MJ
Maileen J.

United States