A palette inspired by taro milk tea or taro boba! You can create such euphoric looks using this palette, but the possibilities are endless!

Pigments are vegan, non-paraben, gluten-free, and cruelty-free. All ingredients are listed on the back of the palettes. Palettes are made of cardboard/paper and are recyclable. Each palette includes a mirror.
International shipping is available!
PRE-ORDERS: For pre-order items, it may take 1-2 months before it is processed and shipped out. This is because pre-order items are in the works of manufacturing and are not in-stock inventory. You will be updated on the process on our Instagram page. If you purchase a pre-order item, your entire order will not be shipped out until that item arrives and is processed. If you don't want to delay the rest of your package, order pre-order items separately. By ordering pre-order items, you agree to these terms. If you don't wish to wait, don't order pre-order items.
REGULAR ORDERS: shipping time is 3-5 days, please refer to your tracking number as delays may occur. Processing time is 3-5 days, 3-10 days on influx restock days. Orders are unable to be shipped on weekends. Please allow 24-48 hours for tracking information to update via the USPS website.
INTERNATIONAL ORDERS: shipping time depends on the carrier you choose and the country you reside in, which should give you an estimate when you choose the shipping method. Euphoric Sun is not responsible for delays that may occur due to COVID-19 and other issues resulting in delays to countries outside of the US. Please be patient with international orders, feel free to contact us if any issue occurs.
If an address change needs to be made, please contact us with your order number and we can make changes from there. Please make sure to enter the correct shipping address to minimize the risk of the mailing service losing your package. We are not responsible for customers putting in the wrong address and a wrong address may result in the package being lost.
Refunds: Euphoric Sun does not provide refunds, all sales are final.
Exchanges: If the item is not open or used an exchange can be made with a product of the same value or lower. Euphoric Sun is not responsible for shipping costs on returns.
International: No refunds, exchanges, or returns for international customers.
If you have any issues with your order please email:
sun@euphoricsun.com with your name and order number. Thank you!
Customer Reviews
08/15/2022
AMAZING EYESHADOW PALLET!!
this is such a cute pallet!! it's so high quality, looks exactly like the pictures, and the packaging is adorable! definitely recommend :D
Eliana G.

United States
04/18/2022
An ace!
This pallet has single handedly gotten me SO excited for pride this year! When repping ace pride, purple eyeshadow is crucial, and purples are usually so hard to blend. But not so with taro! There are so many different shades of purple and the shimmer is to die for. I'm so in love and impressed!
T

United States
01/28/2022
Mom loves it
So I got this as a gift for my mom and she loves it. She loves the purple and the name taro milk. She loves taro in itself maybe that's why. She can't wait to you use. ❤️ Can't wait to order other palettes.
ShyAnne

United States
01/22/2022
Love it ❤️
I totally love it , the colors are very pigmented,I'm so in love with it! The packing was very nice! I can't wait to order another pallete ❤️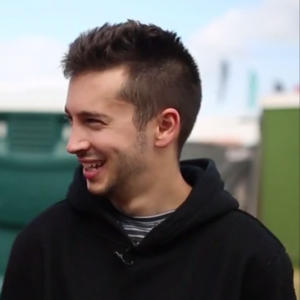 MG
Maria G.

United States
01/15/2022
So in love!!!
I'm so in love with this palette!!! The colors are fantastic very pigmented and it's my new favorite for everyday wear. The shimmers in this are gorgeous.
Vanessa

United States
08/26/2021
so cool!!
i got these for my friend as a birthday gift and she loves it! the colors really compliment each other and the packaging was so nice.