Blend it in! These foundations are inspired by 8 scenic locations throughout China. The foundations are matte with a slightly dewy finish, easily blendable, light and airy, medium coverage, and it makes your skin look the best! Each jar is 35ml, the box was printed with the wrong number, but the container is heavy and will last you about two months if used daily! It's like you can smell the fresh air when having this foundation on. It won't feel heavy, lasts all day, and perfect for all occasions!

We recommend choosing a color a few shades lighter than your skintone. Swatches will come out darker than they appear on screen and going a little lighter helps cover up a lot better! Take a look at the swatches blended out as well, I'm the color #1 so that's why it closely resembles my skin color. Colors will also blend into your skin and will look different on you than it would on me depending on undertones.
Ingredients: Water, Cylopentasiloxane, Cera Alba, Stearyl Dimethicone, Isododecane, Cetyl Ethlhexanoate, Microcrystalline Wax, Mica, Glyceryl Laurate, Disteardimonium Hectorite, Methylparaben, Ethylparaben, Butylparaben, Tocopheryl Acetate, Ascorbyl Palmitate, Chamomilla Recutita Extract, Sodium Hyaluronate (Ingredients may change to be better in the final formula)
International shipping is available!
PRE-ORDERS: For pre-order items, it may take 1-2 months before it is processed and shipped out. This is because pre-order items are in the works of manufacturing and are not in-stock inventory. You will be updated on the process on our Instagram page. If you purchase a pre-order item, your entire order will not be shipped out until that item arrives and is processed. If you don't want to delay the rest of your package, order pre-order items separately. By ordering pre-order items, you agree to these terms. If you don't wish to wait, don't order pre-order items.
REGULAR ORDERS: shipping time is 3-5 days, please refer to your tracking number as delays may occur. Processing time is 3-5 days, 3-10 days on influx restock days. Orders are unable to be shipped on weekends. Please allow 24-48 hours for tracking information to update via the USPS website.
INTERNATIONAL ORDERS: shipping time depends on the carrier you choose and the country you reside in, which should give you an estimate when you choose the shipping method. Euphoric Sun is not responsible for delays that may occur due to COVID-19 and other issues resulting in delays to countries outside of the US. Please be patient with international orders, feel free to contact us if any issue occurs.
If an address change needs to be made, please contact us with your order number and we can make changes from there. Please make sure to enter the correct shipping address to minimize the risk of the mailing service losing your package. We are not responsible for customers putting in the wrong address and a wrong address may result in the package being lost.
Refunds: Euphoric Sun does not provide refunds, all sales are final.
Exchanges: If the item is not open or used an exchange can be made with a product of the same value or lower. Euphoric Sun is not responsible for shipping costs on returns.
International: No refunds, exchanges, or returns for international customers.
If you have any issues with your order please email:
sun@euphoricsun.com with your name and order number. Thank you!
Customer Reviews
06/12/2023
Best foundation I've ever tried!
I was hesitant to try because I've got oily/textured skin, and most foundations just don't work for me, but this one works so well! It's got the thicker consistency of the elf foundation, but the long wear of the Paris infallible foundation - but better since it's more transfer and sweat resistant, actually very easy to build up, and harder for the foundation to crease or break. It does cling a bit to larger pores/texture, but as long as you've got a good base it will blend out well enough and not look noticable like other foundations. I also love how the dewy finish keeps me looking moisturized (and not oily) throughout the day - I rarely oil blot my face with this foundation, it's amazing!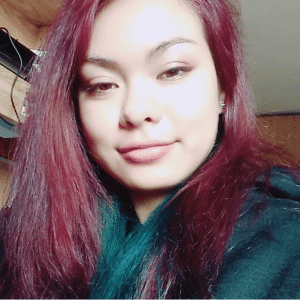 EJ
Elizabeth J.

United States
06/08/2023
Good Affordable Foundation
Ordered #8 Danxia; defintely reccommend the suggestion to go a shade lighter. I have a yellow undertone and while it wasn't drastically different, even when I blended it down my neck, it looked a little more red on me giving me a more sunkissed tan look when I wear my hair down. However, the product itself is a delight to use! I love the pump, I use a brush to blend and it does so easily without streaks. It has good coverage and doesn't feel heavy on my face. The packaging is sturdy and beautiful, and IMO it has a pleasant scent.
Emily

United States