These matte lip tints are creamy matte that is waterproof, unscented, vegan, and cruelty-free. The tints will leave your lips a bright color that is unaffected by water.
Recommended use: use chapstick over in case lips get cracked easily from matte lip products and use a gloss for a nice shine!
Ingredients: Hydrogenated Styrene/Isoprene Copolymer, Silica Dimethyl, Silylate, Diisostearyl, Malate, Polyisobutene, Pentaerythrityl, Tetraisostearate, Shea Butter, Tocopherol, Phenoxyethanol, Mica
International shipping is available!
Customer Reviews
01/12/2022
All around good!!
I think the product itself is really nice the colors are bright and tint the lips well. It is a dry product as it is matte but it doesn't overly dry our my lips and it stays on pretty well apart from obviously eating and drinking. It does get on my mask but the color stays really well even so. It lasts veery well! The packaging is so cute but one of my tints randomly cracked on the packaging when I was applying color randomly:(. I wish there were more muted colors but otherwise this product is good!
Alexa

United States
12/21/2021
I LOVE them
I bought the Sugar Cane and Kumquat lip tints and they're the cutest colors my only thing is that I would recommend putting on some kind of lip balm either before or after they last the WHOLE day love them
Arializ

United States
12/09/2021
More similar to liquid lipstick
The colors and formula are wonderful, but I have a lot of lip tints and types and it's not really the same texture. It does remind me of liquid lipstick though, it dries very fast and I can't spread it like I do lip tint. It lasts just about as long as 3CE lip tint though so it's really nice. But, very hard to blend, unlike other tints I have. Still very lovely. Has a similar smell to limecrime liquid lipstick.
Kat

United States
11/19/2021
Soymilk
I bought the soymilk one as it seemed a more browner tint that the other colors but it actually was more of a pink color instead. It blends nicely and has a slight matte effect but I suggest pairing it with a brown lip liner or lipstick for a more natural color.
Ari

United States
11/15/2021
Love it!!!
I was in a bind for picking a dark red matte lipstick because im color blind and this helped so much. I got the plum shade and I absolutely love it, I think this color is perfect for the situation i'm in!!!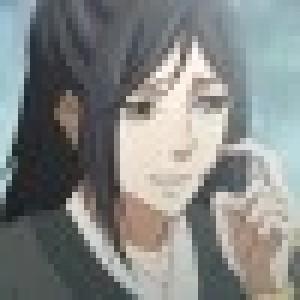 A
Ashley

United States
11/08/2021
Completely worth it
Perfectly pigmented and held up nicely since I applied it. I'm also really happy how affordable they are for their quality! Definitely reccomend :)
Diana C.

United States